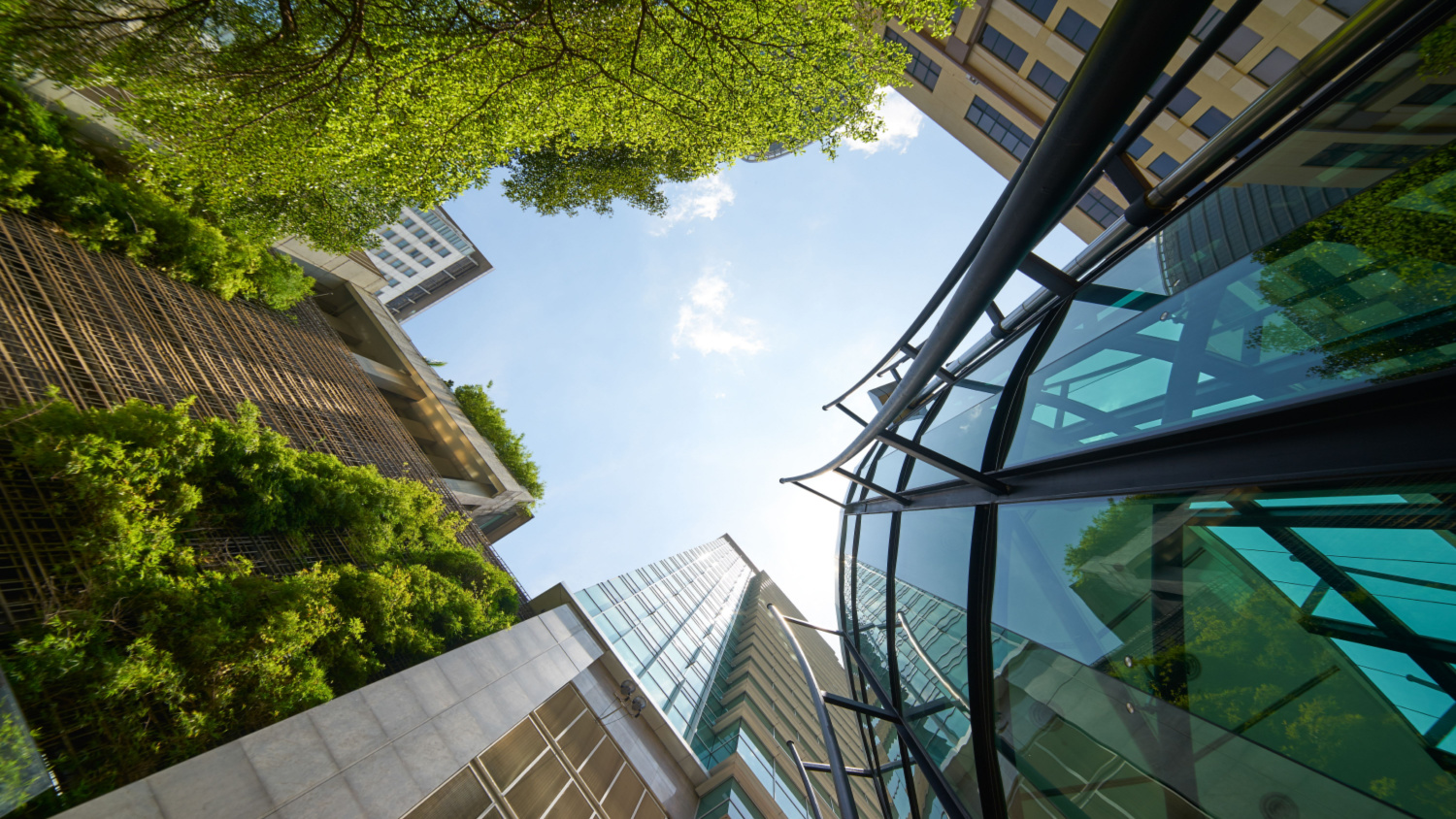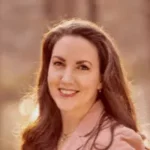 Kasey Tross
Freelance Writer, VTS
Just like accessibility regulations and building codes have evolved over time into expected industry standards, ESG real estate strategies and benchmarks are quickly working their way into every property investment portfolio and building management plan. According to a 2021 Global Investor Intentions Survey conducted by CBRE, more than 60% of respondents had incorporated ESG criteria into their business plans. Soon, you'll be hard-pressed to find a building or a company without a solid environmental, social, and governance strategy.
What is ESG?
ESG is an acronym defining three key areas of sustainability that property owners and landlords should consider: environmental, social, and governance.
Environmental: Environmental building factors typically spotlight a property's carbon footprint and address energy consumption, water usage, and waste management. Environmental considerations may also include how well a property is positioned to handle climate-related risks like wildfires, rising ocean levels, and extreme weather.
Social: Social considerations focus on a property's impact on its tenants and surrounding community. Social impacts may include the non-monetary value a property adds to a community, revitalization of urban areas, local infrastructure support, and employee health and wellness.
Governance: Governance refers to the human side of company management, and includes management structure, transparency, diversity, equity, and inclusion. A company's core values and ethics are key to good governance.
The rise of ESG awareness in commercial real estate
In recent years, a worldwide pandemic, civil unrest, and natural disasters have brought the issues of health and wellness, social justice, and climate change to the forefront of our global consciousness. According to the World Green Building Council, buildings produce 39% of total carbon emissions worldwide.
Growing awareness of the power of the CRE industry to enact real change in each of these problem areas has led to the rise of effective, long-term ESG commercial real estate strategies for carbon reduction, health and wellness, and corruption prevention.
But external pressures aren't the only thing motivating this shift to more conscientious building methods and management. Property owners, landlords and investors are also seeing clear evidence that the implementation of sustainable practices improves the financial performance of commercial real estate assets. Sustainability reduces operational costs, improves tenant retention, raises property values, and creates a greater return on investment.
ESG and risk management
Certain aspects of ESG strategy may have begun with a handful of "green-minded" or socially-motivated investors proactively using impact investing to influence positive change early on, but concerns over climate change and social unrest have shifted many investors to a more defensive position. The new focus of ESG is risk management, with the intent to protect high-value real estate investments (and investors) against risks associated with ESG issues.
These concerns about investment protection have even sparked transparency legislation, like the Sustainable Finance Disclosure Regulation (SFDR) in the European Union. SDFR requires companies to disclose a property's ESG risks to investors and to provide verifiable sustainability information to prevent greenwashing.
ESG risk factors
Environmental risks
Depending on its location, a property may be at risk of wildfires, flooding, and other severe weather caused by a changing climate. In addition, buildings that lack sustainable features and have a heavy carbon footprint will be susceptible to rising utility costs, higher insurance premiums, and government penalties resulting from a failure to meet environmental standards. Eventually, less non-sustainable investments will become obsolete.
Social risks
When addressing social risk factors, the most important thing to consider is how well a property serves its community. Buildings and their operations that are deemed (or in the future are likely to be deemed) unhealthy, dangerous, eyesores, or otherwise out-of-step with their community's social priorities are at risk of devaluation, especially compared with the increasing number of buildings and properties aiming for social awareness.
Governance risks
Improper property governance can result in poor operational management, which can then negatively affect a building's condition and cause declining property value. A lack of high-level transparency can lead to internal corruption, litigation, and reputation damage, causing stakeholders to withdraw and values to plummet.
ESG certifications, standards, and tools
Important international summits like the Paris Climate Accords in 2015 and the more recent COP26 in 2021 have motivated governments to set ambitious goals with regards to sustainability and greenhouse gas emissions. The U.S. aims to reduce carbon emissions by 50% by 2030, and major cities like London, Los Angeles, and New York have signed the Net Zero Buildings Carbon Commitment, which aims to cut building emissions in half by 2030, with complete decarbonization by 2050.
As ESG awareness continues to grow and additional risks become evident, expect to see increased government disclosure regulations and higher expectations for both sustainability features and ways to validate those features than in years past.
Here are just a few of the most relevant certifications and disclosure tools designed to increase transparency and help companies measure their progress toward these higher ESG real estate standards:
ESG commercial real estate certifications
LEED – Buildings can earn points based on energy usage, water consumption, building materials, and indoor air quality. The number of points a building receives places it into one of four LEED categories: Certified, Silver, Gold, or Platinum. LEED certification is a globally recognized certification for green buildings, and CBRE data shows that LEED-certified buildings net 5.6% higher rent on average than non-LEED-certified.
BREEAM – Touted as "the world's leading science-based suite of validation and certification systems for a sustainable built environment," BREEAM offers both certification and data-based feedback for building sustainability in all aspects of ESG performance. The highest BREEAM-rated office building in the world (the Bloomberg London Building) uses 73% less water and 35% less energy than non-rated buildings.
Energy Star – For energy consumption ratings in the U.S. commercial real estate market, EPA's Energy Star is a recognized certification standard. The Energy Star Portfolio Manager helps businesses track energy data and determine cost-effective energy-saving measures to help reduce their carbon footprint. On average, Energy Star-rated buildings use 8% less energy than their counterparts.
NABERS – Originally geared toward the Australian market, NABERS has moved into New Zealand and the UK, and functions similarly to Energy Star in the U.S. Properties may receive anywhere from one to six stars based on how efficiently they handle energy, water, waste, and the indoor environment. NABERS estimates that its certified buildings have saved Australia more than $670 million in energy costs (AU$1 billion) in the CRE industry since 1998.
ESG Standards and Tools
TCFD – The International Financial Stability Board created the Task Force on Climate-Related Financial Disclosures (TCFD) to ensure market transparency in the area of environmental impact. Its framework includes eleven recommendations for tracking and reporting ESG data so companies and investors can more confidently analyze the risk associated with climate change.
MSCI's Climate Value-at-Risk Index and Ratings – MSCI evaluates companies' ESG performance ratings based on how well they mitigate risk from various ESG factors and then compiles this data into a set of tools that investors can use to identify solid investment opportunities.
IWBI WELL standards and ratings – IWBI WELL translates scientific health research into actionable strategies, policies, and operational protocols for businesses to follow for a healthier workplace. WELL also includes a set of comprehensive standards and a rating system to help businesses optimize the well-being of their employees.
PRI initiative – The Principles for Responsible Investment is an initiative that was spearheaded by the United Nations Secretary-General and then written by a group of international investors. PRI consists of six guiding principles regarding ESG practices that every investor should consider for responsible ESG investing.
GRESB scores and data – GRESB's mission is to "collect, validate, score, and independently benchmark ESG data to provide business intelligence, engagement tools, and regulatory reporting solutions for investors, asset managers, and the wider industry." GRESB scores companies on how well they comply with industry best practices for ESG sustainability.
Green leases – While not a specific set of standards or certification, green leases are tools increasingly used by landlords to align their sustainability and efficiency goals with their tenants' priorities for mutual benefit. For example, a lease might stipulate that a tenant share the cost of certain energy-saving property upgrades, which then results in lower energy bills for the tenant.
Developing an effective ESG strategy
Every ESG real estate strategy will be unique and depend on the type of property, the size of the budget, and the priorities of the stakeholders, but each should include the following five key elements:
Existing liabilities: Before you can determine where you need to go, it's essential to first determine where you are. Evaluate the risks to your property in each area of ESG:
Environmental: How susceptible is the physical structure of your building to flooding, wildfires, landslides, or severe weather impacts? How much energy does the property consume? How well can the property and its building materials adapt to changing policies and sustainability requirements?
Social: How does the physical space (light, ventilation, floorplans) promote tenant wellness? Do current emergency response plans and sanitation practices meet tenants' expectations and local regulations? How does your presence in the community support community goals and values?
Governance: What are your company's core values, and how are they integrated into your corporate culture? How robust are your transparency and reporting policies? How do you promote diversity, equity, and inclusion?
Measurement tools: If you struggled with answers to any of the above questions, consider investing in some property tech tools that can help you determine your starting point. Tenant experience software and benchmarking tools can provide the necessary feedback for you to determine where you are and measure your progress moving forward.
Stakeholder goals: Determine what's most important to stakeholders and what makes the most sense for the business, and then find the ESG improvements that will best hit both targets. Stakeholder buy-in is key to an effective ESG commercial real estate strategy.
Certification goals: Certifications vary, but using certification requirements as target goals will help you focus your ESG plan. Aiming for an ESG certification– or aiming to raise your certification level– will not only give you specific benchmarks to hit, it will also provide immediate benefit to your property value once the certification is granted.
Regulation awareness: Certifications, regulations, and reporting laws change frequently, so it's important to ensure you have someone in your organization keeping tabs on these moving targets. Staying abreast of shifts in expectations can help you promptly adapt to new regulations and keep you competitive in the commercial real estate marketplace.
ESG and political pushback
Not everyone is on board with ESG strategies and using ESG risk assessment as an investment tool. Some claim that using ideological standards to evaluate economic outcomes is problematic, and that it is simply a way to manipulate the market. Others worry about the effects on the fossil fuel industry, raising concerns that we could see ripple effects across the economy.
While the politics behind ESG can be complicated, it's become clear that ESG factors have become a major influencing factor in the commercial real estate industry, and they're likely here to stay.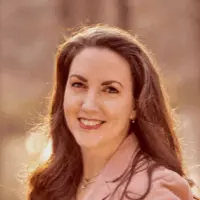 Kasey Tross is a freelance contributor to VTS. She has also provided content for Pacaso, Safewise, LucidPress, ArtSmart, and Safety.com. Get in touch with Kasey on LinkedIn.