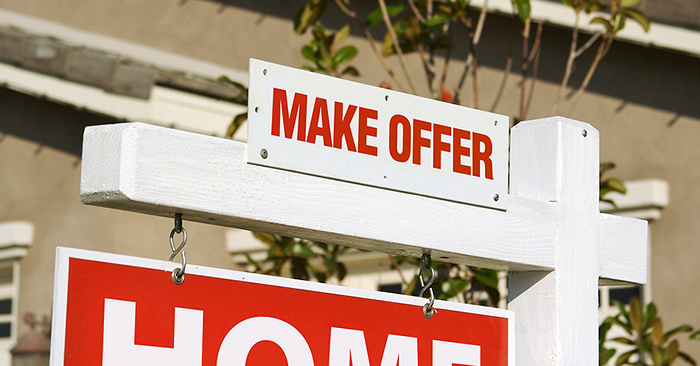 When you're in the market to buy a house, of course you want to find a great deal, but it probably seems like most houses are priced higher than they're worth. That happens a lot; many homeowners initially list their house for more than they should. And sometimes they get it!
In the past few years, when the rates were super low, and there were more buyers clamoring for a house than there were houses for sale, sellers could get away with listing their house a little on the higher side.
But, as the market shifts, you have more breathing room to look for and find a deal. If only there was a sign that the owner was negotiable…
Well, there is—a price reduction! And apparently, the best day to look for price reductions is on Thursdays, according to this Lifehacker article. Research shows that 18.5% of price cuts occur on that day of the week.
That said, 17.5% of price drops are on Mondays, 17% on Tuesdays, 17.6% on Wednesdays, and 13.7% on Fridays. Saturday and Sunday are the only days that aren't so hot to watch for price reductions, chiming in at 5.8% and 9.9% respectively. It's also important to note that the article says this varies from one area of the country to another.
So, that's not actually all that helpful to know, is it?
What is important to take away from that article is that they state that if an owner drops their price on Monday, you shouldn't expect another one on Thursday of the same week for example. Once they make a price cut, that's probably it for a while, so they advise making an offer before another buyer does if you want a shot at getting the house.
That's true; a price reduction can easily trigger other competing buyers to step up and make an offer. So, waiting for a price reduction actually isn't your best move if you want to score a deal on a house. Not only that, once an owner reduces their price, they often dig in on their new price at least for a little while, so they're less likely to want to negotiate down too much off of that new price.
Your best strategy would be to come in with an offer while the owner is contemplating a price reduction, but hasn't actually done so yet.
Get to the negotiating table while they're thinking about it, but have yet to announce it to the other buyers in the market, and before the seller gets set on a new value they're willing to accept.
So when, and how much lower, should you come in with an offer?
According to the statistics cited in the article, sellers typically waited to drop their price until about a month of being on the market, and the median price reduction was 3% of their asking price. If you're going by these stats, perhaps coming in with an offer on a house you have your eye on at the two or three week mark, somewhere around 5% below their asking price is a good example. (Again, the statistics will vary from one area to another, and one price range to another, so you have to do a little digging for your particular situation.)
The Takeaway:

A lot of buyers will keep their eye on a house they like but feel the price is too high, waiting for the owner to drop their price. While you can play the waiting game and react to price drops, you're better off anticipating when the owner will, and coming in with an offer beforehand.

When and how much an owner will drop their price isn't the easiest thing to figure out on your own. However, a knowledgeable local real estate agent (ahem!) will be able to help you figure out the best time and amount to make an offer, based upon their insight and experience in your particular area.