Compiled below are 6 of the best cleaning hacks of all time that will restore your home to its original form and glory. Here at the ShabbyChicHouse – we like to spend the least amount of time possible cleaning and even less time talking about it, so let's get to it!
contain affiliate links. We often share links to the tools & products used in our home improvement projects and if you purchase one of these items using our link, we may earn a small commission (at no additional cost to you).
1) Make Your House Glow – Pristine Clean Siding & Gutters
A few years back we were selling the original ShabbyChicHouse and were appalled by the gray rain run-off stains on our gutters. I tried power washing, using soap and water, and a variety of other cleaners with no success. Then I tried a product called Miracle Mist. Miracle Mist melted away the grime in seconds.
It was actually so addicting, I tested a small area on my siding and a few minutes later ended up doing the entire front of my house. Look how white those 20-year-old gutters and siding are in that second shot!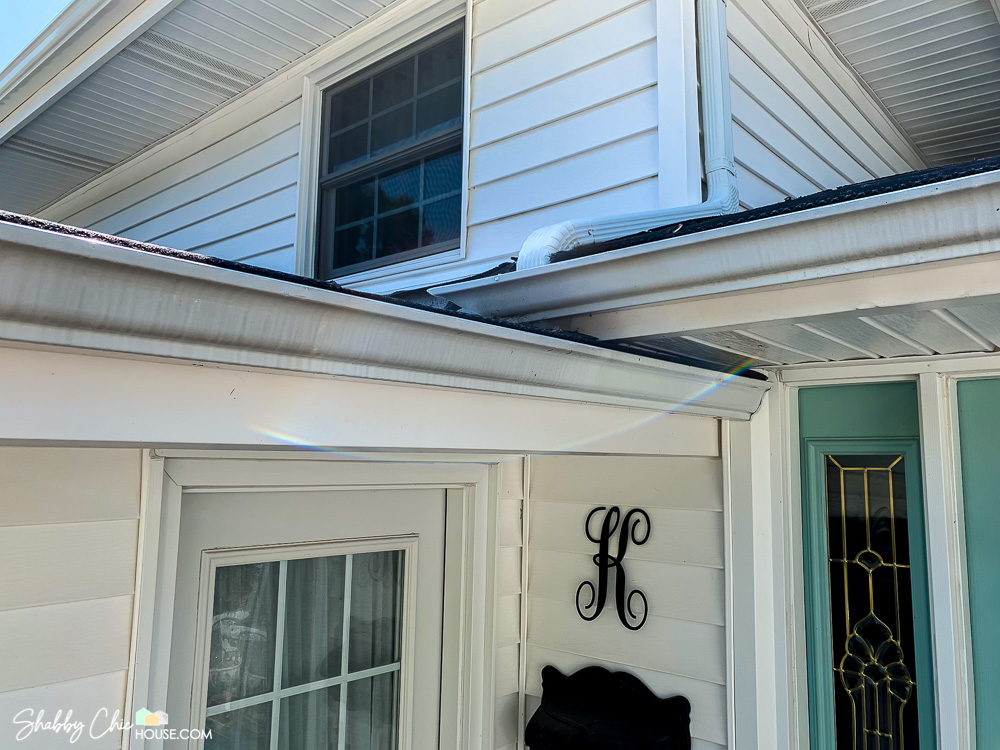 Here are a few more photos. Wow! Love this stuff. This hidden gem of a cleaning product is extremely popular with boaters as well as RV enthusiasts. Check out some of the rave reviews for yourself on Amazon.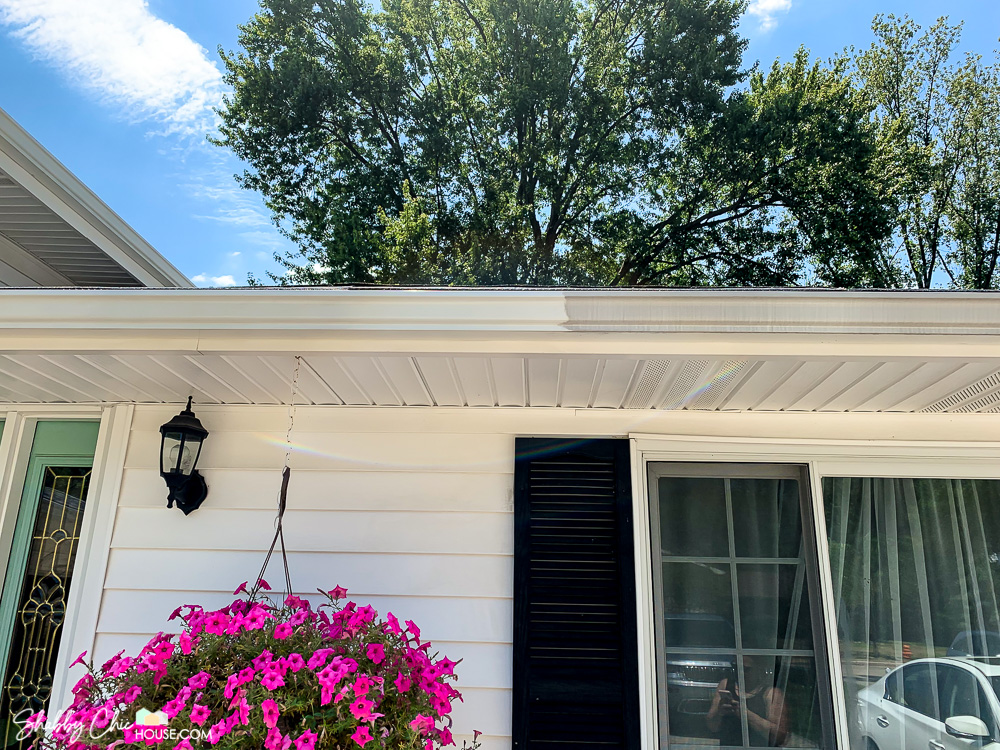 2) Crystal Clear Windows = More Light
During the Fall and Winter, the elements beat up on your windows. Once Spring breaks, it's a great time to get back outside and give them a clean. Nearly all of my life I used the blue stuff and never even considered another product until I ran across Hope's Perfect Glass.
I tried Hope's once and have never used the blue-stuff again. Hope's is an absolute game-changer, has absolutely zero streaks, and makes looking out your window go from 720P to 8K!
Funny story – last time I used Hope's on my car windows, I stopped at the grocery store and when I came out there was a solitary fingerprint on my driver's side window. I knew immediately that the person who had parked next to me wondered if a window was even there and had to touch it to believe their eyes.
I promise, give Hope's a try and your mind will be blown!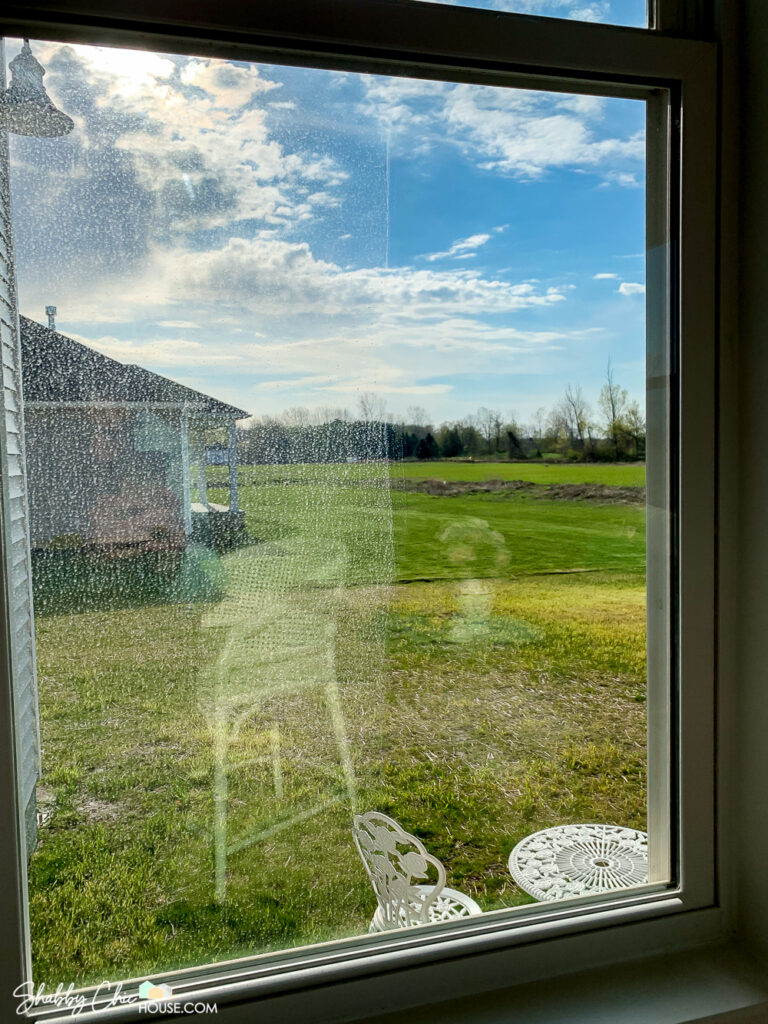 3) Make Your Tile Floors Look Brand New
One of our most popular posts on the ShabbyChicHouse has been "How to Clean & Restore Tile Grout". To date, this post has had more than 4,000 social shares, so we figured it should easily make our "All-Time" list.
This hack not only restores your grout, but in doing so makes your entire floor look brand new. The impact is amazing!
Just pick up a bottle of Mapei Grout Refresh in the color that most closely matches the color of your grout. Paint Mapei's on your grout lines using a toothbrush, wipe away the excess and let dry.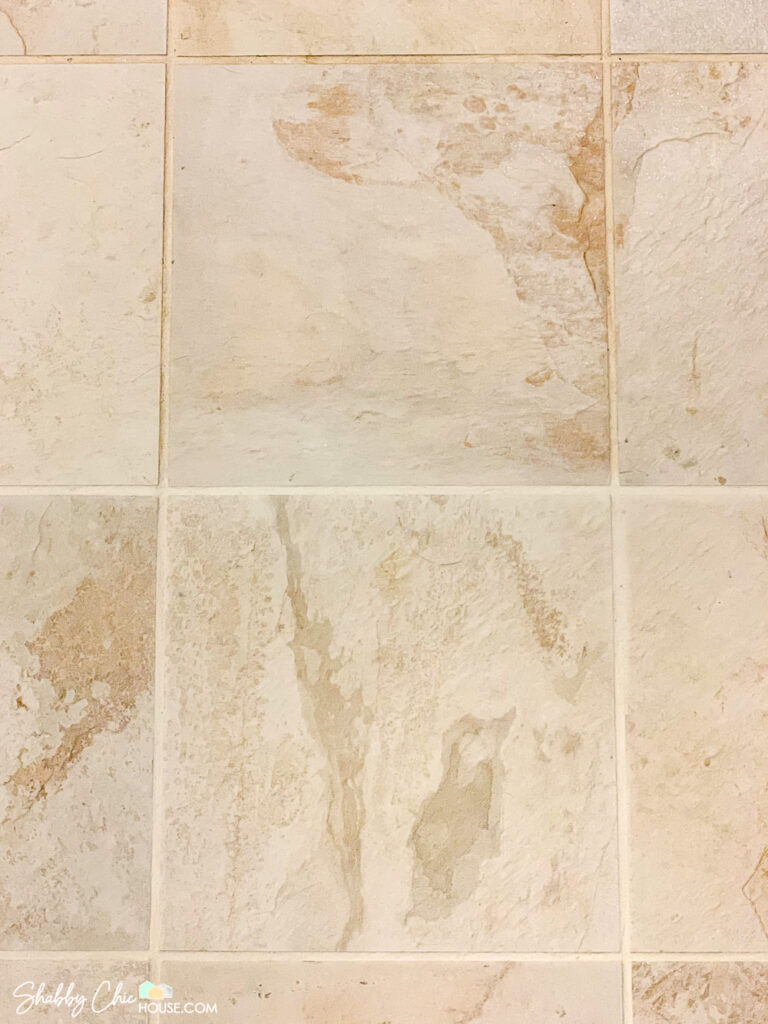 This hack is great for floors, showers and even fireplace surrounds. Below is a fireplace surround that we used while the grout was curing and the grout turned an unsightly yellow.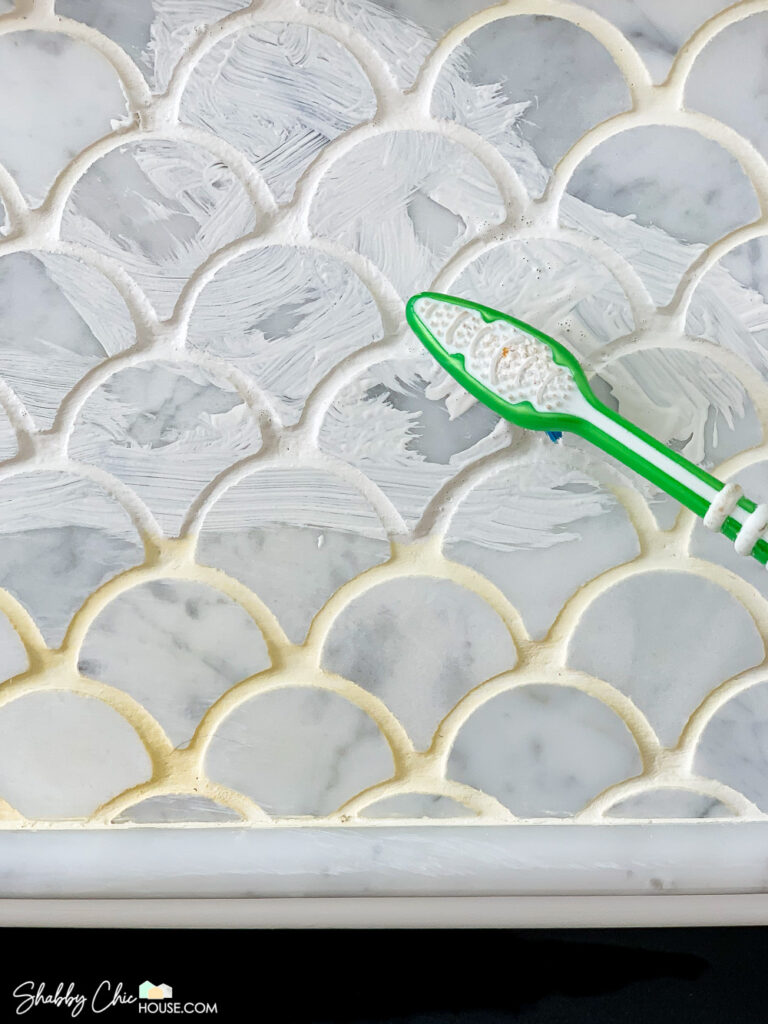 4) Deep Clean Your Oven
If you're like us, you've avoided cleaning your over for the past year and have a thick build-up of grease and grime. With this awesome Spring cleaning hack, you'll have your oven sparkling in no time.
We love The Pink Stuff cleaning paste as it's non-toxic, made from 99% natural ingredients and most importantly, it works like a charm. Just dampen a cloth or sponge, gently rub on and wipe away the grime!
For this project, we decided to give the Scrub Daddy sponge a go with little expectation (it's a sponge!). Yeah, it's got the two eye holes for ergonomics, the mouth for cleaning silverware (whoop-dee-doo). However, what was amazing was that I cleaned the entire oven and after a rinse, the Scrub Daddy still looked brand new. Any other sponge would be caked with black oven grime and going straight in the garbage. I was most definitely surprised by the Scrub Daddy's longevity and fact that you can even run through the dishwasher to refresh it.
Check out that cleaning power!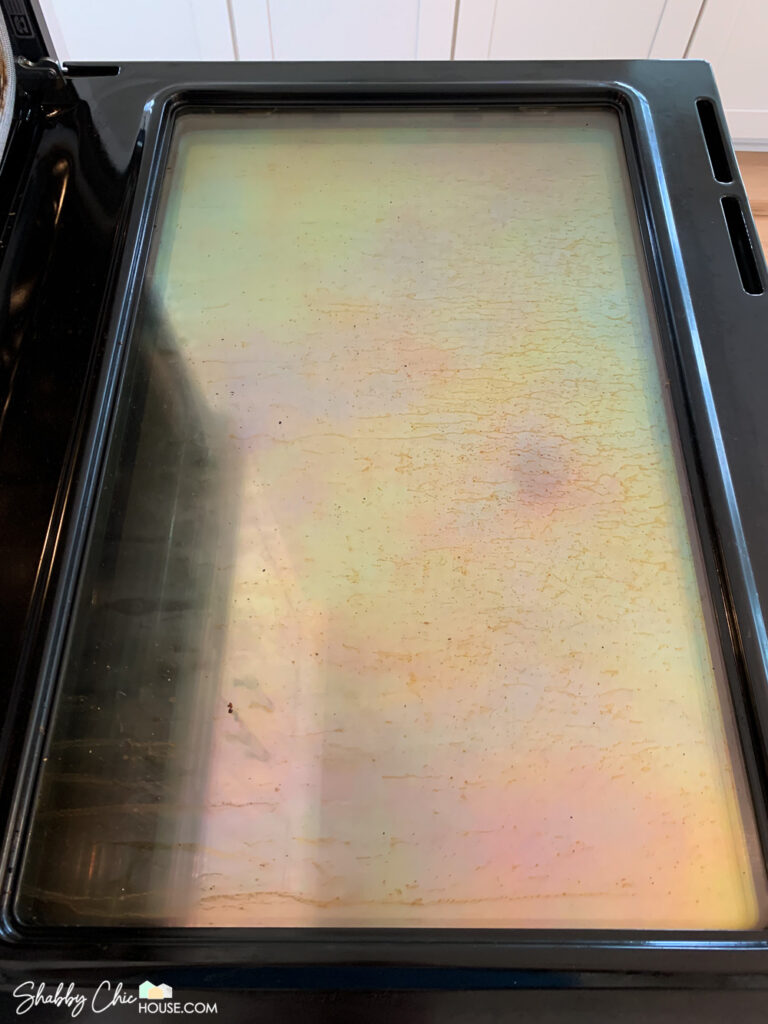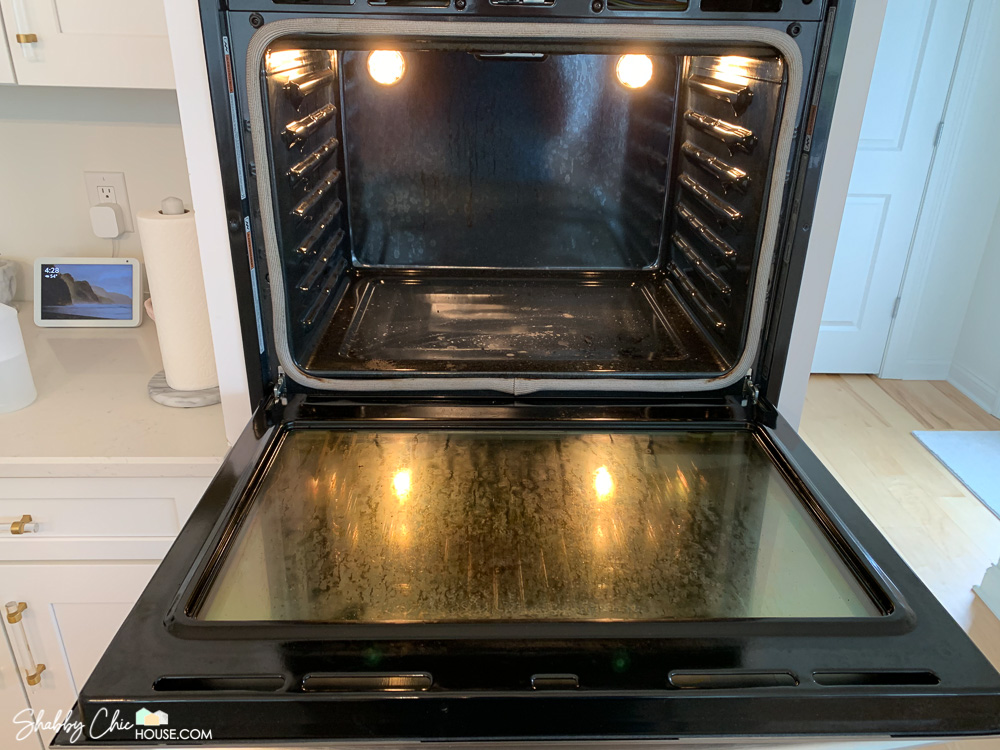 5) Clean Ugly Carpet & Upholstery Stains
We recently came across Folex Instant Carpet Cleaner and it is truly a lifesaver. There were several stains on our white carpet, white couch and dining room chairs that we thought were irremovable. Folex removed the stains with ease and saved the expensive furniture we thought was ruined!
Just squirt, dab, and lightly agitate until your stain is gone! More photos videos to come soon!!! Until then check out why 30,000+ people have rated Folex as a 5-start product!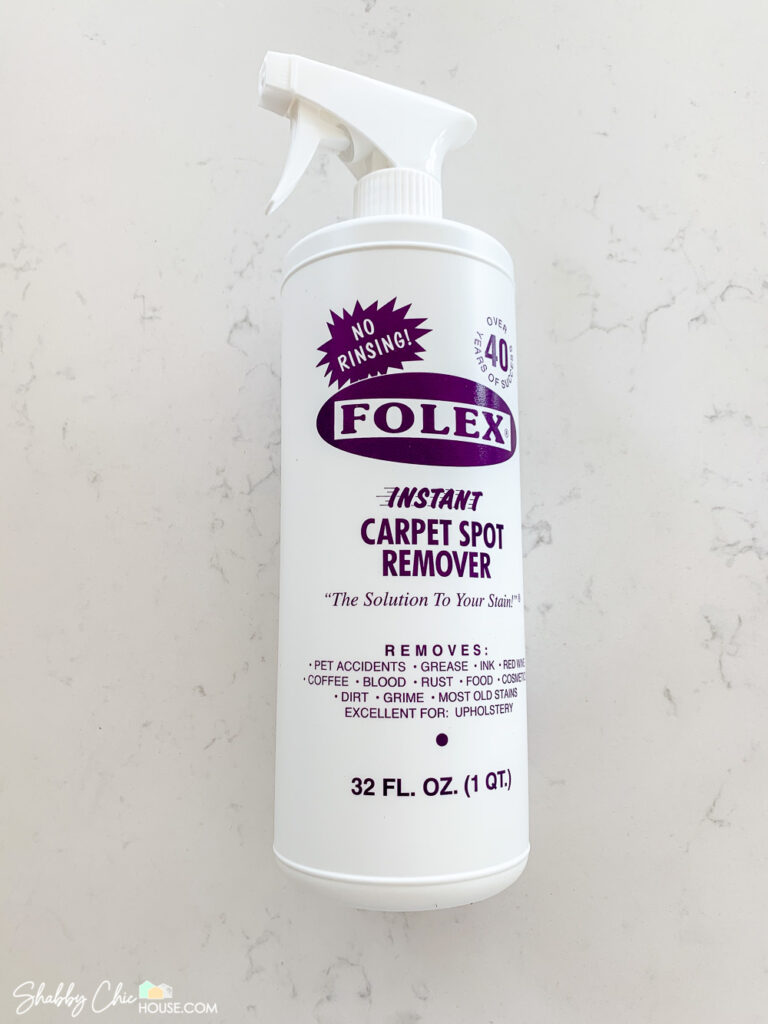 6) Power Wash Driveway & Patios
Power washing is one of our most favorite Springtime cleaning traditions. If you have a power-washer you most likely know what I'm talking about. If not, you are absolutely missing out!
There is nothing more satisfying than blasting grime and build-up away and making a patio or driveway look like the first day it was installed.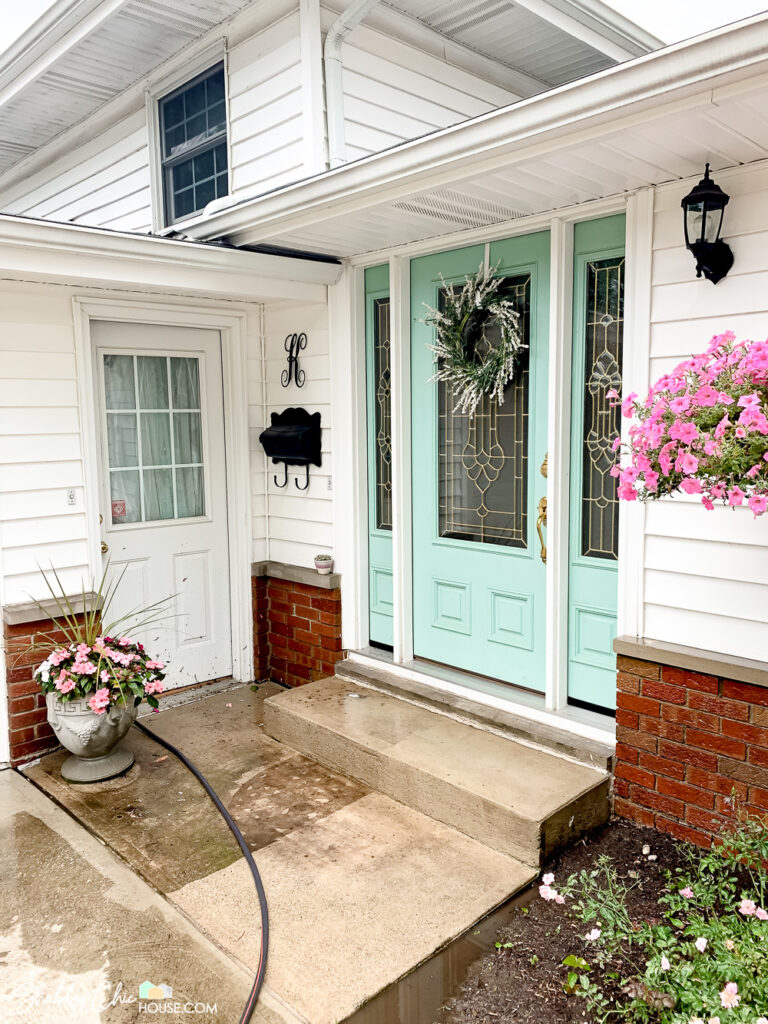 Today there are two common types of power washers. The gas-powered power washer and in recent years we've seen the emergence of the electric-powered power washer.
Old school camps prefer the traditional gas-powered power washer, stating electric power washers should be called "power rinsers" as they do not offer the same grime blasting power or PSI (Pounds per Square Inch). If you're from the old-school camp check out the Westinghouse WPX3200 which has more the 3,600 4.5+ star reviews.
The new school electric-powered pressure washers have grown in popularity due to their small size, ease of maintenance. These units are typically half the size of their gas counterparts and don't require gas or oil. If you're in the Telsa camp, we'd recommend the Sun Joe electric pressure washer which has 4.5 star on 30,000+ reviews.
Here's one more photo to get you excited about the possibilities!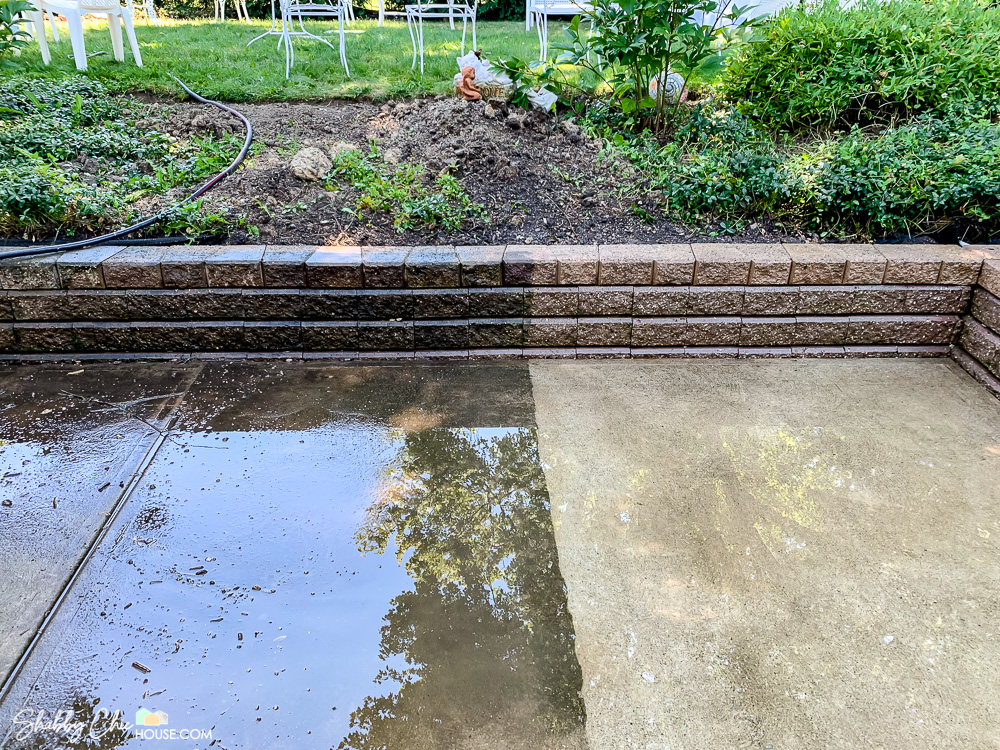 Conclusion
We hope you love these grime-melting hacks just as much as we do. If you give them a try please drop us a line and let us know how it went. If you have your own amazing Spring cleaning hack, please share in the comments below!