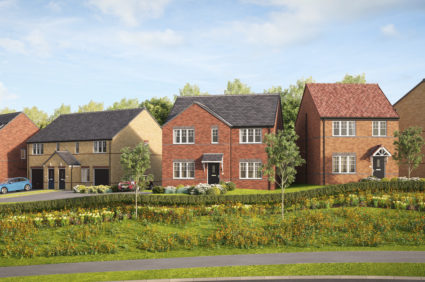 Avant Homes has opened an office at 2 City Approach in Eccles to create a North West regional operating business as part of its ambitious nationwide growth strategy.
At the same time, the housebuilder has announced it has agreed terms on two land deals in the region and expects to start development on them in the fourth quarter of this year.
Avant Homes is also looking at further development opportunities within Greater Manchester, Staffordshire, Cheshire, Merseyside and Lancashire and is in advanced negotiations on a number of deals.
The North West office is being led by Mark Cook, who joined Avant Homes last November as regional chairman for the company's Central, East Midlands and West Midlands regions.
Prior to joining Avant Homes, Mark, who is from Manchester, was at Persimmon Homes for 27 years in a range of senior roles, many of them in the North West.
Avant Homes is one of the UK's leading private residential developers and now has eight operating regions.
In addition to the North West, Central, East Midlands and West Midlands, the housebuilder also has operations in Scotland, north east England, North Yorkshire and West Yorkshire.
Commenting on the new region, Mark Cook said: "From experience, I know the North West will provide significant opportunities for Avant Homes. We are already off the mark with two land deals and are close to securing a number of others.
"Our expansion into the region forms part of our controlled nationwide growth strategy and is the third operating region we have launched in the past eight months.
"We are looking forward to investing in the North West, creating employment opportunities and delivering our exciting range of new homes to an entirely new market for the first time."