For anyone that owns or operates a commercial property, there are bound to be unanticipated repairs or surprise construction issues that pop up. But every once in a while, the truly unexpected strikes. And so far in 2020, we've already experienced two nationwide instances where CRE owners are dealing with situations they probably never imagined.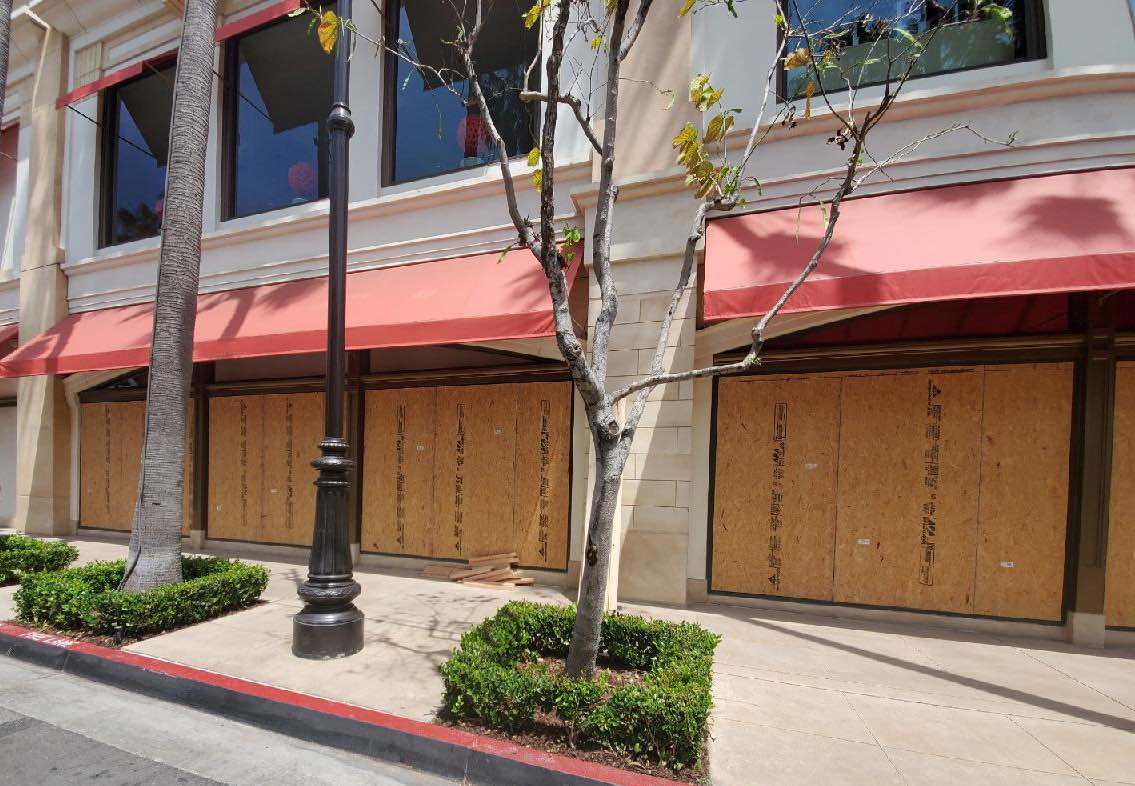 First was the coronavirus pandemic and stay-at-home orders. From a commercial facility standpoint, this initially involved securing properties in preparation to be closed for what turned out to be a number of weeks. Now, facility owners, operators and tenants are mostly in the process of reopening – and in many cases making quick physical changes such as installing hand sanitizing stations, touch-free entries and spacing barriers in order to resume business while adhering to social distancing guidelines.
And earlier this month, just as businesses began to cautiously reopen, property owners in cities across the country unexpectedly dealt with widespread looting and vandalism following the death of George Floyd. Many businesses – from national brands to mom and pop shops – scrambled to board up locations in areas where looting was anticipated, and deal with resulting property damage.
In these types of scenarios and more, it can be difficult for a CRE owner to know exactly who to call first for help. Afterall, these situations don't exactly fall under the usual parameters of "commercial construction." But it turns out your commercial general contractor is exactly who you should call when you need this type of assistance – and quickly. Here's why:
1. The GC already knows you and your facility:
When we work with a client, that relationship stays in place long after construction is done. So, when a client – former or current – calls with an urgent request, we're there to help. That was the case with one national retail brand and its Michigan Avenue flagship store we completed several years ago. We were their first call this month when they needed help boarding up the storefront when looting was expected in Chicago. Because we knew the client and were familiar with the property, it was easy to jump in.
On that note, when an urgent facility need comes up, it's always best to call someone who already knows the property – such as the construction firm that built it. For another retail construction client we've partnered with for years on commercial construction projects across the country, we know their facilities inside and out and so we were able to provide remote, virtual advice on how to secure their stores and reset settings on automatic building systems in anticipation of closing during stay-at-home orders.
2. The GC is probably already doing the same work for others:
Many unexpected situations – from the current pandemic to weather events like a hurricane – impact an entire community or geographic area. That means if you're contacting your GC for emergency facility assistance, they're probably already aware of the situation and are making preparations to help as many clients as possible – such as stocking up on materials in advance and contacting the subcontractors they trust most to be on call to assist preferred clients.
There are also advantages in numbers. With the recent looting in Chicago, the Englewood team was able to help multiple clients more efficiently because so many called us for help boarding up storefronts. Not only did we know which board up services were available and which were booked up, but we also were able to coordinate work for clients located in proximity to each other.
3. The GC has the right connections:
Not sure who to call to board up your storefront windows? Don't know what type of supplier to contact for touchless entry systems? Well, your commercial contractor does. And for brands with locations across the country, it's especially valuable to have a national commercial contractor on speed dial, since we have resources we can tap in nearly any market
Another advantage is if trades are swamped responding to a local issue, we can tap our contacts from the surrounding region to come in and help.
Besides having the knowledge and connections to know who to call in a variety of situations, a good GC can usually handle general carpentry work and other services with their own staff. On more than one occasion, we've loaded up an Englewood truck with supplies and sent our team out to handle repairs or cleanup after a large-scale weather event.
We always say our goal is to become a partner to our clients rather than just another vendor, and that is never more important than when times get tough. Remember your GC is a resource and an expert, and put them at the top of your list to call when the unexpected happens.