About a year back we were moving into our newly built house and were in desperate need of a security system as well as outdoor cameras to protect two doors on the back of our house. We researched quite a few options and were originally leaning towards a subscription-free hardwired camera(s) that we could connect to an on-site hard drive, but then stumbled across Ring. After a little bit of research, we pulled the trigger with Ring and never looked back.
What we absolutely love about Ring Protect Plans is the ease of set-up, the super-low subscription fees and the sheer number of security and smart home devices you can manage through the Ring App. In addition, there was no contract and it was fairly easy/inexpensive to test the waters with Ring before going all-in.
In this post, I'll walk you through a full review of the Ring Basic Plan, the Ring Protect Plus Plan, the brand new Ring Protect Pro Plan as well as a high-level review of the Ring App and some of the really awesome additional hardware that we've integrated to create the ultimate smart home.
Some of our posts contain affiliate links. We often share links to the tools & products used in our home improvement projects and if you purchase one of these items using our link, we may earn a small commission (at no additional cost to you).
Ring Subscription Costs
Ring offers four levels of service. The free features that are included with the purchase of a security camera, the Ring Basic Plan, the Ring Protect Plus Plan and the Ring Protect Pro Plan which just came out September 28, 2021.
Free Service
If you purchase a Ring camera, at no cost you can receive motion alerts, view live video and chat through your device via the free Ring App.
Without a subscription, you cannot record and archive video. If someone was to break into your house you would get notified and could see it live, but there would be no recording available after the fact to use as evidence.
Ring Basic Plan
The Ring Basic Plan costs $3 per month or $30 for the entire year. This plan includes Ring's cloud storage which will archive your videos for 60 days.
One of the coolest things about the video archival is what I'd call Ring's video timeline.
This timeline consists of two elements – snapshots and motion-activated video recordings. Snapshots are still photographs that you can set your Ring camera to take regularly at time different intervals. Ring stitches these stills together in your timeline to create a time-lapse. These time-lapses fill the gap between your motion-activated recordings giving you a more complete account of events without recording 24/7 and draining your battery-powered cams.
This basic plan only covers a single camera or doorbell, so if you have more than one camera you'd need to get two Ring Basic Plan subscriptions or upgrade to the Ring Protect Plus or Ring Protect Pro.
Ring Protect Plus Plan
The Ring Protect Plus Plan is $10 per month or $100 for a full year. With this plan, you can have an unlimited number of cameras and unlimited cloud storage. In addition, the Ring Protect Plus Plan also gives you an extended warranty for the life of the product (as long as you remain a subscriber) as well as 10% off any additional Ring products.
Up until September 28, 2021, the Ring Protect Plus plan included 24/7 monitoring. Unfortunately, 24/7 Professional Monitoring is now part of the new Ring Protect Pro plan.
If you were a Ring Protect Plus subscriber prior to September 28, 2021, you'll still get 24/7 professional monitoring, alarm cellular back-up, and Alexa Guard Plus for $10/month or $100/year until January 1, 2025.
Ring Protect Pro Plan
The Ring Protect Pro is Ring's newest subscription service that came out on September 28, 2021 at the same time as the Ring Alarm Pro.
If you want the combination of unlimited video/cloud storage and a security system and you're a new subscriber, you'll need the Ring Protect Pro Plan. The awesome thing is this plan is still only $20 a month or $200 a year.
While we pay $10/month, $20/month would still be a no-brainer for us. Prior to switching to Ring we had one of the big three home security providers and paid about $70 for the same services. That's $840 per year compared to $200!
Below is a graphic comparing the difference in the Ring Protect Plans as of 9/28/2021.
| | | | | |
| --- | --- | --- | --- | --- |
| | Free | Basic | Plus | Pro |
| Motion Alerts | x | x | x | x |
| Real-Time Video/Live View | x | x | x | x |
| Two-Way Talk | x | x | x | x |
| Theft Protect | x | x | x | x |
| 60 Days Video Cloud Storage | | x | x | x |
| Save & Share Videos | | x | x | x |
| Camera Snapshots | | x | x | x |
| Person Alerts | | x | x | x |
| Rich Notifications | | x | x | x |
| Extended Warranty | | | x | x |
| 10% off Select Products on Ring.com & Amazon.com | | | x | x |
| 24/7 Professional Monitoring | | | | x |
| Alarm Cellular Backup | | | | x |
| Alexa Guard Plus | | | | x |
| 24/7 Backup Internet with Optional Extra Data | | | | x |
| Digital Security by eero Secure | | | | x |
| Save up to $100 Per Year or More on Your Home Insurance | | | | x |
Ease of Entry
One of the things that we loved most about Ring was the ease of entry into their service. I started off with a single Ring Spotlight Cam and initially utilized the free features that came with my camera. I wanted to test out the equipment and Ring App before I completely committed.
For the first 30 days, I received a free trial of their video cloud storage service and was able to test everything out. In the end, Ring did not disappoint. I ended loving the service and added on Ring's 8-piece security system called Ring Alarm, another Ring Spotlight Cam, a Ring Stick Up Cam, the Ring Video Doorbell Pro, the Ring Indoor Cam as well as several other really cool smart home integrations.
Short story – There was very little risk to give Ring a try with only one camera and once I found out I loved it, scale up with all the other equipment.
Ring Cameras
Below are our quick thoughts on the Ring Cameras we have in our house. If you have interest in having us do a deeper dive please comment and let us know!
Ring Spotlight Cam
We started with the Ring Outdoor Spotlight camera which combines the power of a motion sensor video camera with a spotlight. This was perfect for the back of our house where we'd want a spotlight to kick on should an intruder set off the motion sensor. I also purchased a special gutter mount to avoid having to drill into my siding in case the cam didn't work out.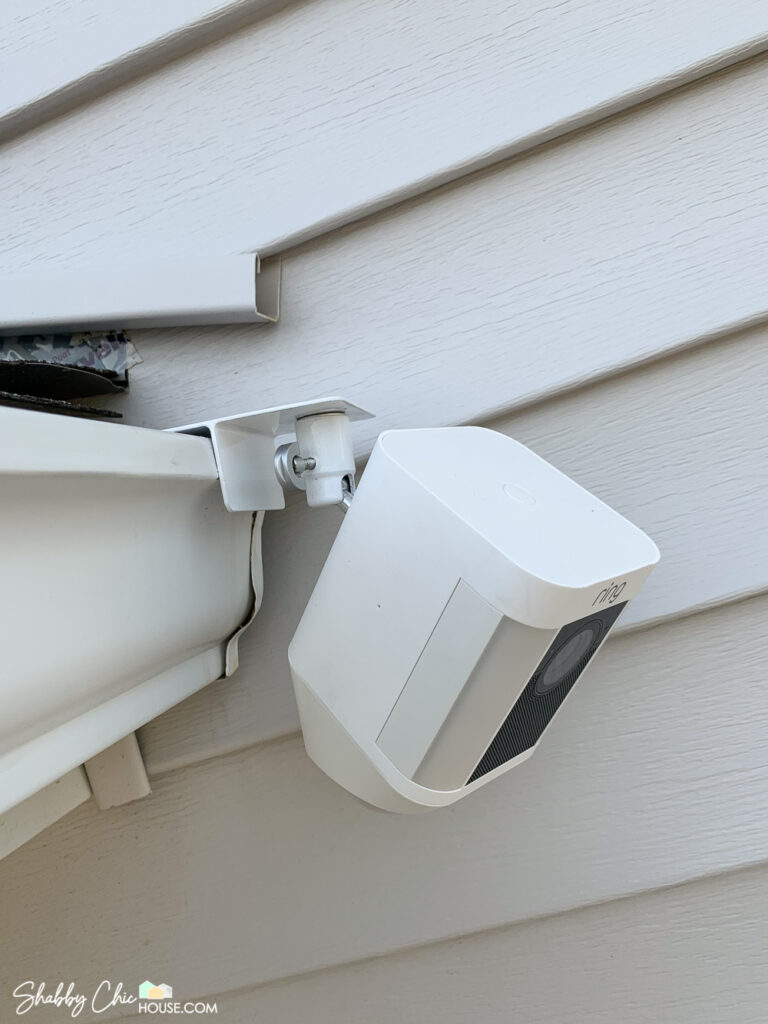 Ring Stick Up Cam
Shortly after our purchasing our first Ring Spotlight Cam we decided to try out the Ring's Outdoor Stick Up cam which is half the cost at $99. While the Stick Up Cam does not have a spotlight, it does have a pretty decent night vision camera.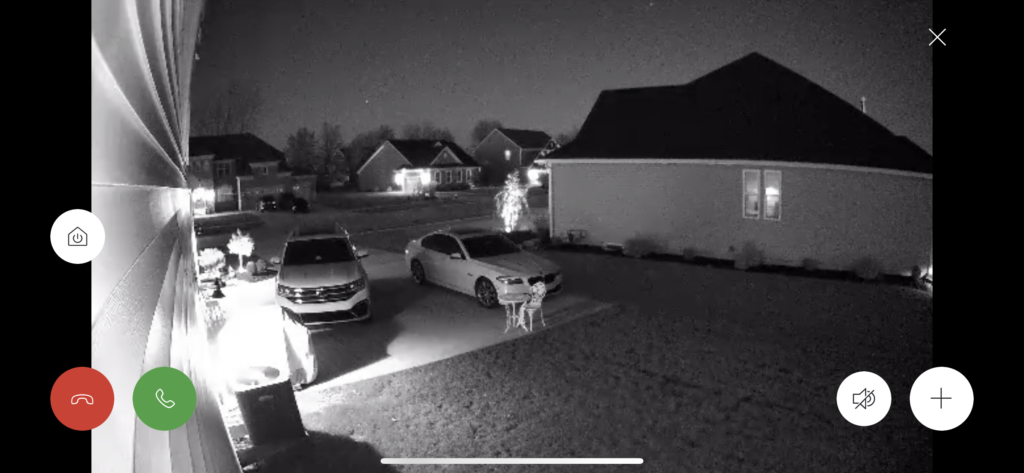 Ring's Spotlight and Stick Up Cams can be purchased with a quick-release battery or hardwired to a power source. We chose to go with the wireless battery-powered versions of each. The Spotlight Camera has space for two rechargeable batteries (for longer camera life), while the Stick Up Cam only has room for one rechargeable battery.
We've found that a single Ring rechargeable battery lasts about 2-3 months in our household. However, depending on the frequency of video being captured and how you have your settings, your battery could last shorter/longer. We purchased additional rechargeable batteries to make sure we always have a fully-charged battery ready to go and our cameras are up 100% of the time.
Ring Indoor Cam
The Ring Indoor Cam is great if you want to keep an eye on things inside your house. You might use it to keep an eye on the kids, nanny or even your pets while you're away.
Just like the rest of the Ring cameras, the indoor cam is super easy to set up. Just click the "Add Device" button in the Ring App, plug in the device and scan a barcode on the camera to get going.
What I love, is that it's easy to move around the house. I often unplug, move my camera and then just plug back it back in and it starts working again.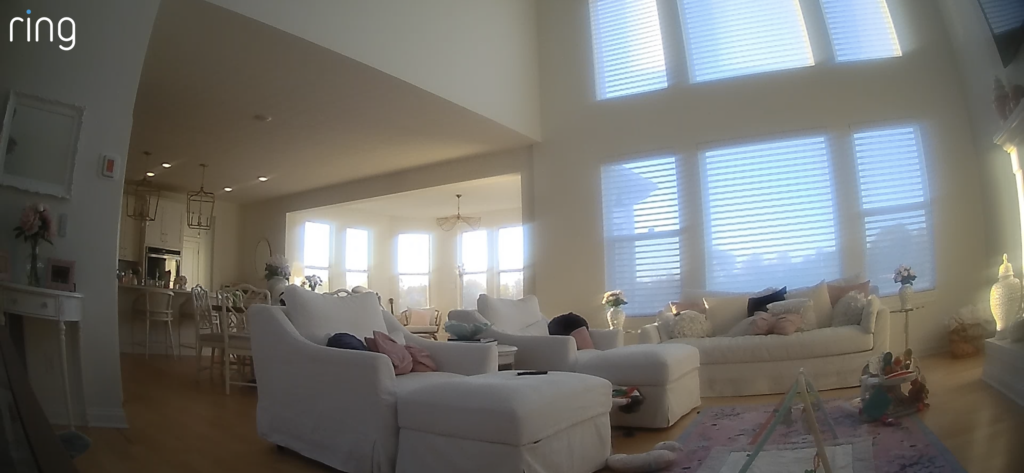 Ring Doorbell Pro
Ring has a few different hardwired and battery-powered doorbell cams. We chose to go with the Ring Doorbell Pro due to its slim design.
The Ring Doorbell Pro captured 1080p HD video and also comes with four different plastic vanity covers (White, Silver, Black & Chocolate Brown).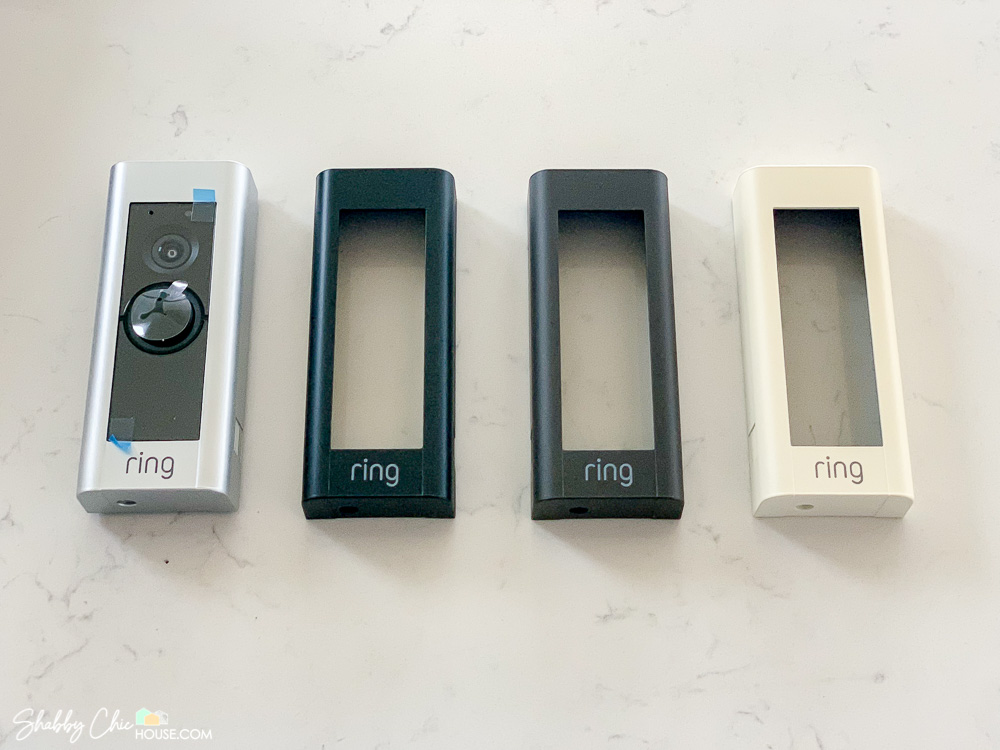 The Ring Doorbell Pro is hardwired, so it's up and running 100% of the time and doesn't rely on a rechargeable battery. Installation is fairly easy and can be done without an electrician.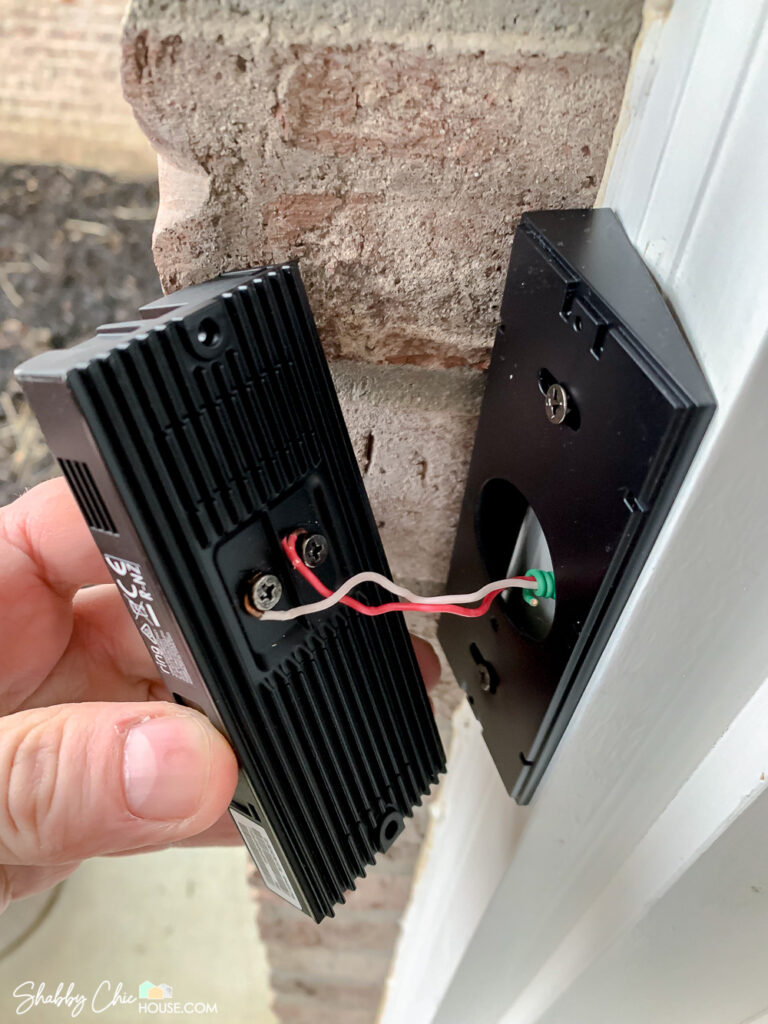 Ring Alarm System
Since we were also in the market for a security system I decided to give Ring Alarm a try. What I ended up loving about Ring is, I could archive footage from all 5 of my cameras and have professional monitoring for only $100 for the year. Heck, I was paying $70 bucks a month for 24/7 professional monitoring and a single camera at my old house.
I ended up purchasing the 8-piece kit which includes 4 door/window sensors, an indoor motion sensor, the Ring Base Station, a range extender as well a wireless keypad.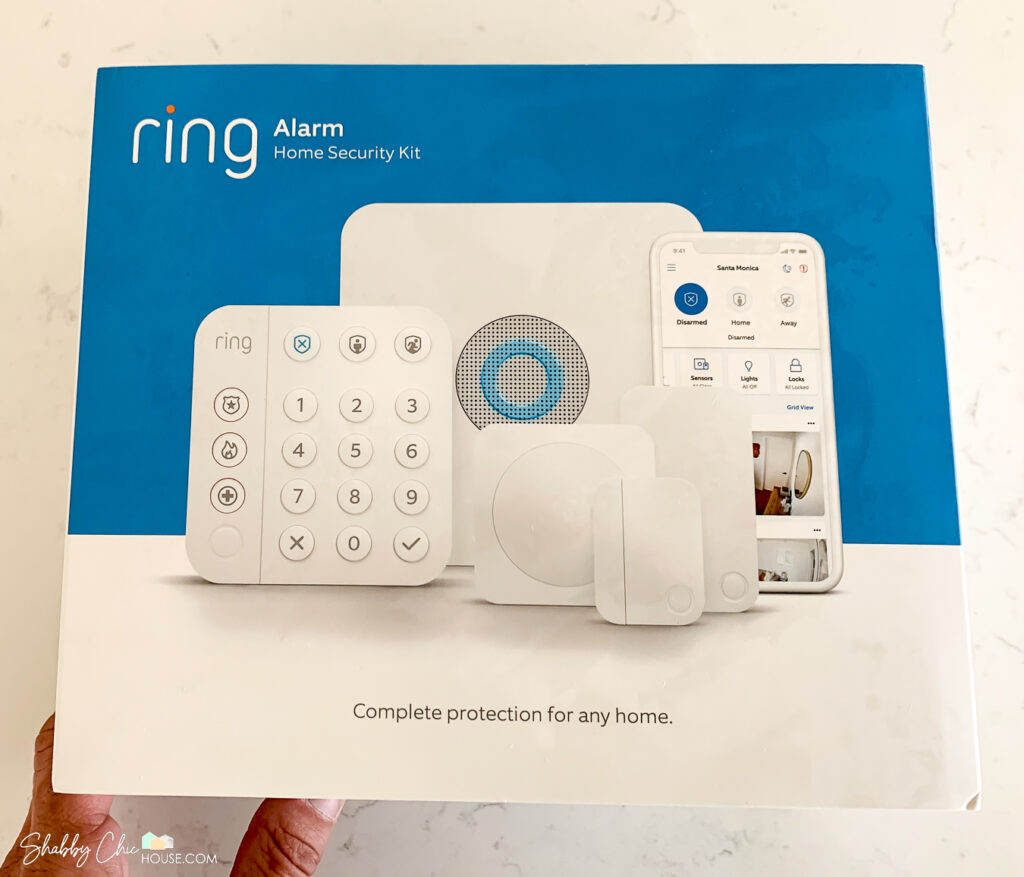 Setting up all 8 piece kit was super easy, just like all the other Ring products. What I love most, is the wireless keypad. In looking at other security systems I was worried about having to have my keypad plugged in or hardwired. The spot where I wanted to put the keypad was not conducive to either. Over the past year and a half, I've had to charge my wireless keypad once!
The Full Intergration for a Smart Home
One of the things that we love most about Ring is the ability to integrate and control nearly every smart device in your house. Over time we purchased and were able to integrate ALL of the smart home devices below.
Out of all the integration above, my all-time favorite is the integration with our outdoor landscape lights. By purchasing the Ring Transformer and Bridge, I was able to connect 9 can lights (uplighting) and 5 pathway lights and 2 steplights to our Ring system. With the Ring App you can turn your landscape lights on/off with the push of a button or set them on a schedule.
But the coolest feature integrates Ring's Motion Sensor. If the motion sensor is tripped after hours when the landscape lights are off, all 16 lights will kick on at once scaring the pants off any pests or intruders.
Check out the full blog post here on how to install the Ring Transformer and your own landscape lights.
Ring's integration with Alexa
Ring also integrates nicely with Alexa. We have a large 8″ Echo Show in our kitchen and a small 5″ Echo Show upstairs. We love the Show on its own, but when you integrate with Ring you can see live video and chat with visitors when they ring your doorbell.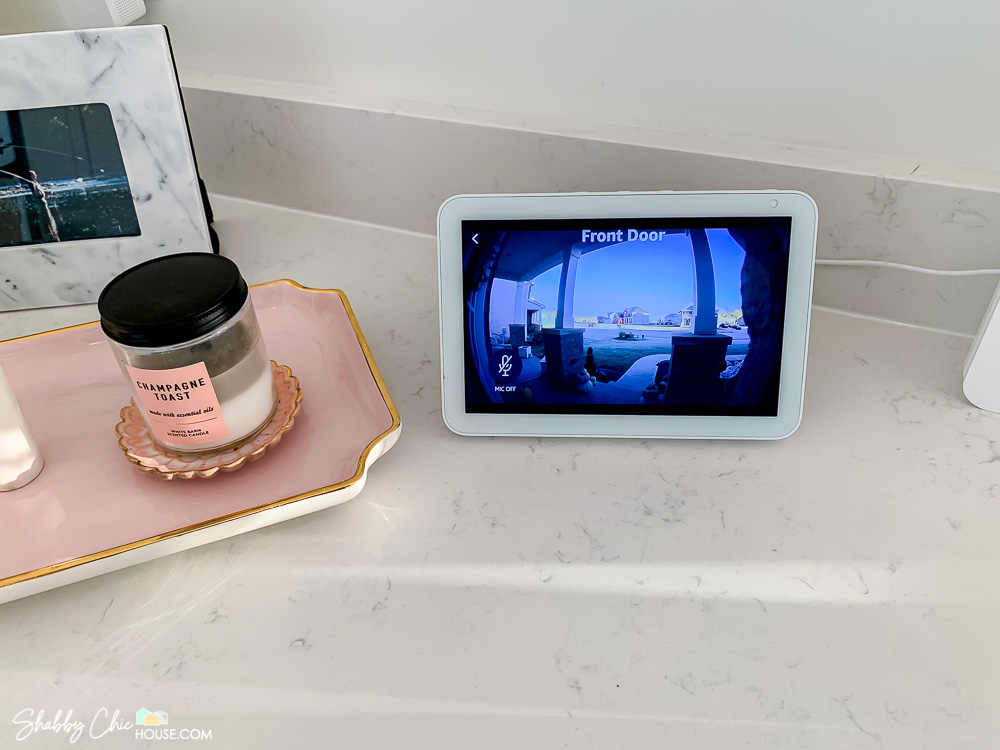 Also, at any point, you can give Alexa the command to show you live video of any of your outdoor/indoor cams. We often use this to check in on other rooms and like an intercom.
In addition, when you want to arm the system, you can just give a verbal command to any Alexa device "Alexa, arm home stay" or "Alexa, arm home away".
Also, it's important to note that you can activate or deactivate the use of verbal commands to disarm the system.
The Ring App
The Ring app is extremely user-friendly. The placement of the buttons and settings is intuitive and the menu is very easy to navigate.
From your Home Page, you can arm/disarm your house (Away & Stay modes), set your notifications to snooze (the moon icon) or request send an SOS! requesting Police, Fire or Medical help.
Directly below those settings are tiles that you can customize to access whatever smart devices you decide to integrate. On my dashboard, I can access all my lights. This includes my landscape lights, steplights on the front porch, Ring light bulbs and spotlights. I can also lock/unlock my Kwikset lock and even control my Honeywell smart thermostat!
The right below that I have five windows where I can see a recent snapshot of my live camera feeds. With a click, I can see live video and review archived footage from all five cameras.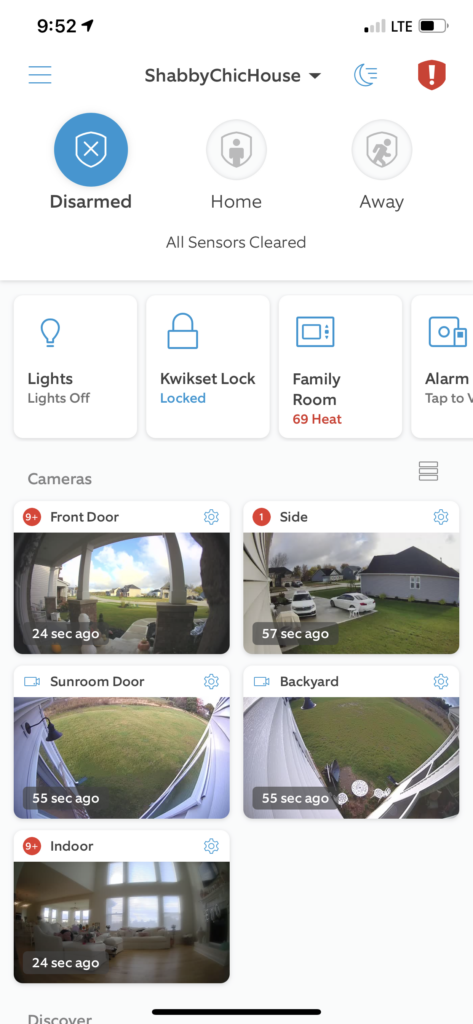 The Ring App has so many features and ways to customize your setting that it probably warrants its own post. However, if I had to pick my favorite customization, it's that you can actually map out the zones for motion alerts.
As you can see in the example below this allows me to remove high traffic areas from my alerts. So for example, I can eliminate the road and sidewalk avoiding unnecessary alerts anytime a car passes on the road or someone passes on the sidewalk.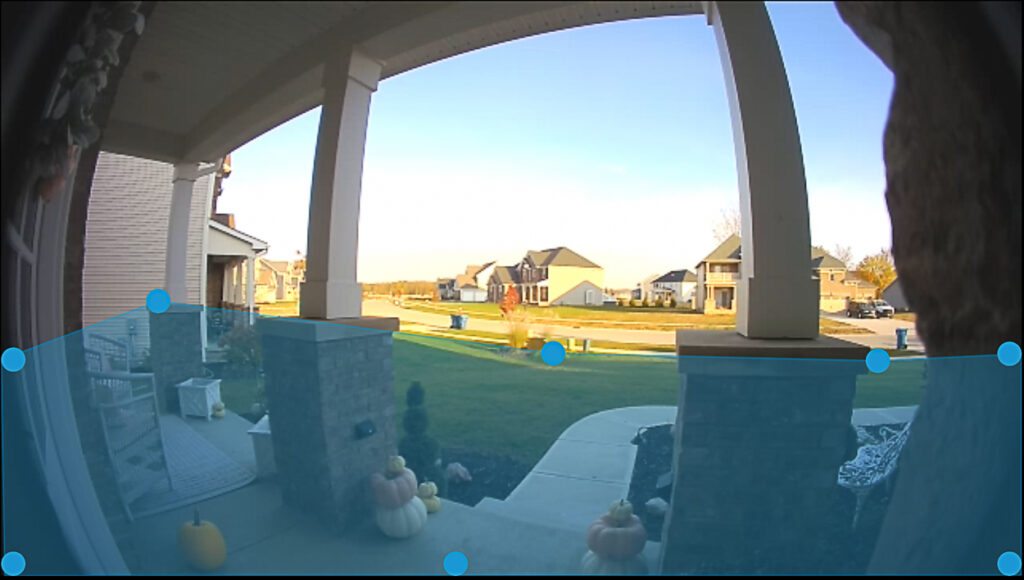 Ring Protect Plan Conclusion
Over the past year and a half, I've become a huge fan of Ring. Their smart products are expertly designed and are top of the line. Also, Ring is constantly improving its platform and rolling out new features, products and new smart home integrations. In fact, in the near future Ring is rolling out the Ring Always Home Cam which is a first-of-its-kind flying indoor security camera that you can map out flight paths for. We've already applied for early access, so hopefully, we'll be able to test and have a review for you soon!
Overall, if I had to rank Ring and its suite of products I would give them a 9.5 out of 10. I have almost zero complaints. However, if you twisted my arm I might say occasionally I get a motion alert and a video will take 30-45 seconds to load. That doesn't sound like long, but when you're curious what the motion was, it seems like a lifetime. Also, we've had a few false alarms with our indoor motion sensors on sunny days.
In the end, we love Ring and have turned at least 3-4 friends on to their products. Hopefully, you found this post helpful and if you have questions we didn't answer please feel free to leave a comment or reach out to us directly.
Pros
Low Monthly Cost
Easy to Setup
Intuitive User Interface/Experiece
Endless Smart Home Integrations
Alexa Integration
Cons
Video Processing/Lag
Ring Motion Sensor False Alarm